Tactical Ballistic Goggles
Our ballistic range are specifically designed for use in combat, search & rescue, police, paintball and airsoft. They are the only range to be 100% certified by the STANAG 2920, the ballistic resistance standard, where the lens is tested against a 22mm calibre projectile at speeds of 990 km/h.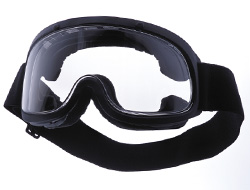 Although not our lightest model, the x500 is extremely versatile. As standard they come with a dual lens, anti-fog coatings and can be worn over small prescription glasses. They are also the most comfortable model and can be worn for long periods.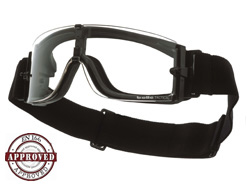 A low-profile goggle with ultra ventilation. The ballistic lens sits right off the frame to provide maximum anti-mist properties for humid environments. Strap pivots also make them suitable for use with helmets.