We believe in giving the best customer experience and advise to our customers to help them choose the right safety glasses for their needs.
The right safety glasses are not always the most expensive and often if the style and functionality fit the purpose of the safety glasses we find we can help the customer find safety glasses that fit within their requirements.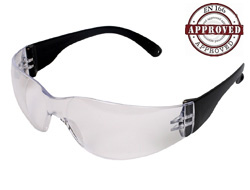 Our low-cost entry level pair of safety glasses. Certified to the EN166 European standard including anti-scratch lenses!

Safety Standard: EN166 1F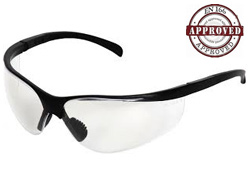 These really look like they were developed to play sports in rather than work in. With a wraparound close fitting style. But as Safetyglasses they have extendable arms for extra comfort and an extra soft nose bridge.
Safety Standard: EN166 1F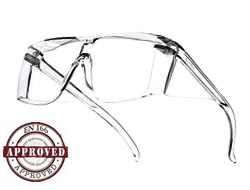 A simple & lightweight pair of safety glasses at a great price. Compliant to both EN 166 and 170 they incorporate UV filtered lenses, protective side and upper shields.

Safety Standard: EN166 1F T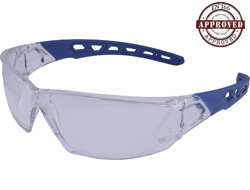 Sports style safety glasses with a wraparound design. A very comfortable and efficient pair of safety glasses that can be worn in most scenarios all day if needed.
Safety Standard: EN166 1FT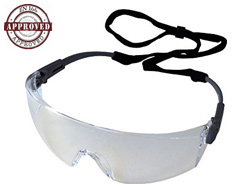 Giving a wide field of vision these glasses come with adjustable arms and a free neck cord for added comfort and ease of use.
Safety Standard: EN166 1F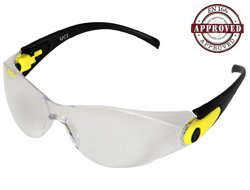 A light weight design and adjustable side arms mean this is a great all rounder. They are optical quality 1 so you can wear them all day long.
Safety Standard: EN166 1F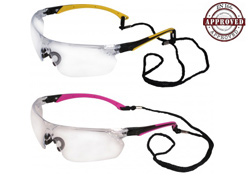 Comfortable TPR sidearms and nose bridge, lanyard and foam gasket to fit your needs. With a wraparound design and being light weight it really can suit most settings. Comes in a couple of colours with blaxe pink or saturn yellow sidearms.
Safety Standard: EN166 1FT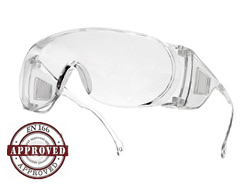 The entry level cover spectacle designed to be a low-cost and often disposable pair of safety evewear for visitors or in schools and labs to be shared and returned after use.

Safety Standard: EN166 1F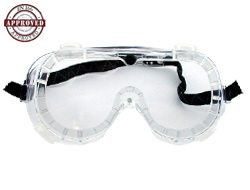 A simple no-thrills safety goggle with adjustable head band, ventilated body and high quality lenses. Ideal for schools and labs as protective eyewear to share and easily replaced.

Safety Standard: EN166 1B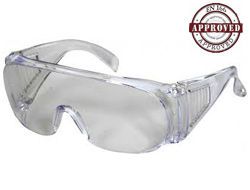 If your looking for some competitively priced safety glasses that will also fit over most existing prescription glasses if needed then these could fit you perfectly!
Safety Standard: EN166 1F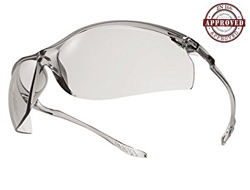 An ultra light weight modern design with a curvature design. These glasses wraparound your face for extra comfort. A multipurpose safety glass to suit different working environments.
Safety Standard: EN166 1F