Childrens / Junior Safety Glasses and Goggles
The safety standards do not differ for children and adults but clearly youngsters have smaller heads. We have selected a few pairs of safety glasses that are specifically design for children or juniors. They are very popular for school labs, science experiments and sports. They also look cool which is half of the problem when trying to convince children to wear eye protection.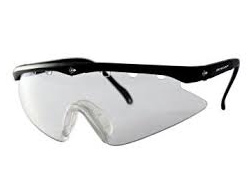 From the well known brand Dunlop comes a one size fits all alternative for Junior sports eye protection.
Approved by the world squash federation and suitable for racketball these versatile safety glasses come with flexible case and strap for added comfort.
Safety Standard: BS 7930-1 and ASTM F803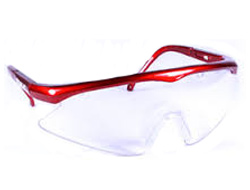 A leading specialist UK manufacturer of sports wear for squash, tennis, badminton and racketball.
Their Titan range of eye protection is available for both adults and juniors so that you can play the racket sport you choose and know you are fully protected. They come in a variety of colours are approved by England Squash and come with a head strap and microfibre pouch as standard.
Safety Standard: BS 7930-1