Hybrid Safety Glasses and Goggles
Sometimes in life and in safety glasses you just need to change your existing glasses or goggles slightly to enable you to do a job or have fun.
Either way you may need the flexibility of having a goggle that can become a pair of glasses or vice versa. As goggles and glasses tend to have different attributes this listing shows some options where the glasses are a hybrid model and can provide the functionality of a goggle and the style of a pair of glasses.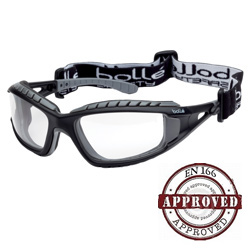 These are glasses, however they satisfy the requirements for goggles as they have the strap in place. One of very few safety glasses in the world that meet safety goggle standards. A removable head-band keeps the glasses tightly fitted to face and micro-foam lens edges give full dust protection in addition to making them extremely comfortable. Very popular in the medical field given that normal goggles can be cumbersome.

Safety Standard: EN166 1, 34, BT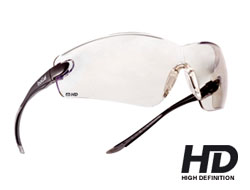 Since the Cobra has also been designed to be adapted into a safety goggle, these glasses use extra strong B-rated lenses and make them highly popular in the medical profession. They are available in every lens type including the new High-Definition, making them the most versatile model we have.

Safety Standard: EN166 1B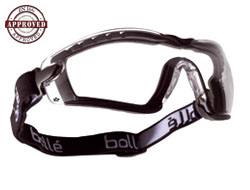 The highly popular Cobra safety glasses have been adapted here to become a full safety goggle. Arms have been replaced with an adjustable strap and the lens sealed with special foam to give full EN166 protection to liquid splashes and droplets making them popular for laboratory and dentistry work. They are highly popular in sports such as skydiving and mountain biking.

Safety Standard: EN166 1B T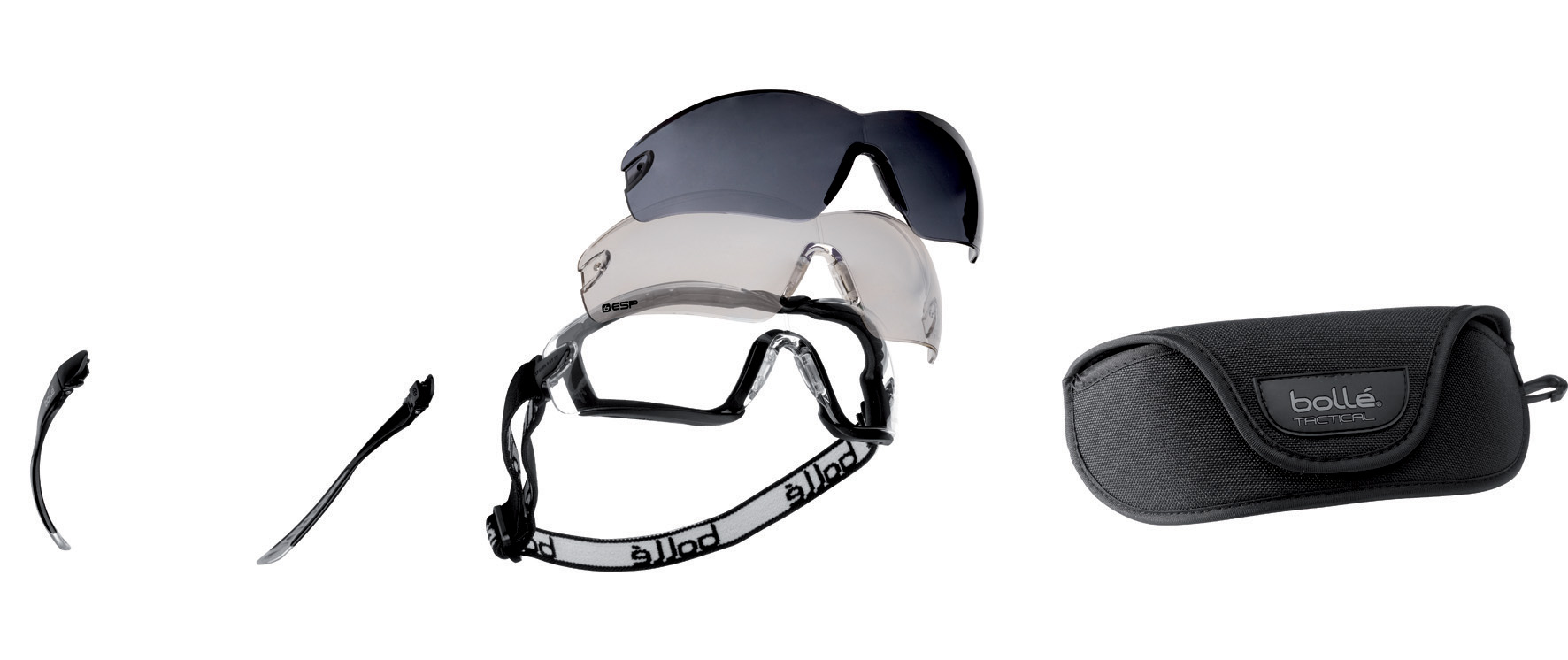 The Cobra is one of the most versatile models around and with the new kit you can interchange your favourite lenses and wear the them as either glasses or goggles. The cobra kit use extra strong B-rated lenses and make them highly popular in the medical profession. For thos looking for a choise of lenses the Cobra Kit comes with 3 different lenses for you to swap and change they include smoke, ESP and clear lenses.

Safety Standard: EN166 1BT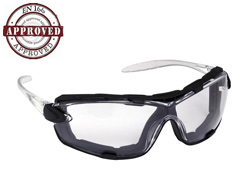 Really a hybrid glass and goggle. You can interchange between side arms, head strap and foam gasket to fit your needs. With a wraparound design and being light weight it really can suit most settings.
Safety Standard: EN166 1FT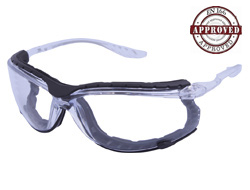 Another light weight pair of glasses in the Marmara style. It has a wraparound deisgn and comes with foam inserts for extra comfort. Comes with neckcord for added ease of use.
Safety Standard: EN166 1F